THE SECRET GARDEN IN CONCERT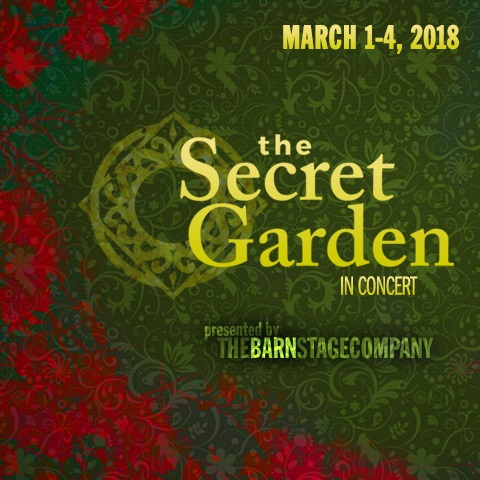 MAR 1 & 3, 2018 at 7:30pm
MAR 4, 2018 at 2:00pm
Presented by The Barn Stage Company in association with Temecula Presents.

VENUE: The Old Town Temecula Community Theater

The Barn Stage Company closes out their 2017-2018 season with the literary classic The Secret Garden in Concert. Based on the children's novel by Frances Hodgson Burnett, The Secret Garden tells the story of 10-year-old Mary Lennox, who is orphaned in the British Raj of India and sent to England to live with her reclusive uncle, Archibald Craven. Once there, she discovers a locked away garden left behind by Archibald's deceased wife. As she works to bring the garden back to life, Mary has a profound impact on her uncle and his bed ridden son Colin, as well as everyone else living on the grounds.

TICKETS:
$60 Orchestra
$45 Parterre
$30 Balcony

*Children 12 and under and groups of 10 or more discounts available. Please contact the ticket office at 866.653.8696.