DADDY'S DYIN' WHO'S GOT THE WILL?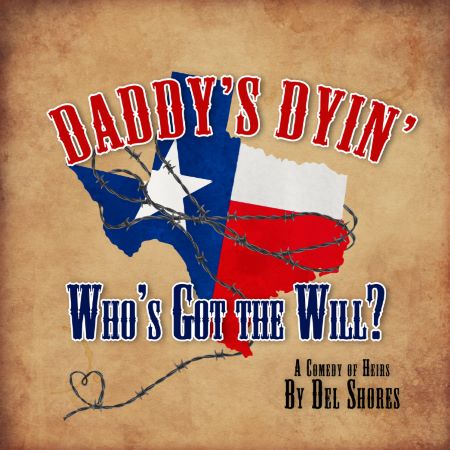 FEB 10, 11, 16, 17, & 18, 2023 @ 7:30PM
FEB 12 & 19, 2023 @ 2PM
Presented by Temecula Valley Players


VENUE: Old Town Temecula Community Theater


Welcome to our small town of Anytime, Texas, U.S.A. It's a family reunion and Daddy is about to die. Surrounded by this patriarch's clan of children who have come to support their elderly dad and find out the contents of his will, things get out of hand. It is not the story of the impending demise of the father or of the drafting of his will, but of a rebirth of the spirit of the family unit.

"A masterful comedy" ~ Variety

"A well written piece of mainstream theatre that's consistently funny and occasionally touching" ~ L.A. Times

Written by Del Shores. Presented through special arrangement with Concord Theatricals

TICKET PRICES:
$28 Orchestra
$24 Parterre
$20 Balcony
$18 WED/THU/FRI shows
$20 Groups of 15 or more SAT and SUN only*.

*Discounts for Seniors 65+/Students/Military on SAT and SUN.

*Call the ticket office for group ticket sales.

Disclaimer: PG-13 for language, violence, and suggestive content.