CLASSICS AT THE MERC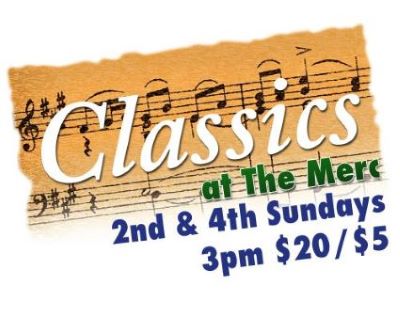 Presented by California Chamber Orchestra association with Temecula Presents


Join us in The Merc on the 2nd and 4th Sundays of each month for chamber performances by the region's best professional musicians. The intimate setting of The Merc allows the audience and musicians to interact with each other so you can learn about the musicians, their instruments, their careers, and the music they perform.

Classics at The Merc series is co-produced by the California Chamber Orchestra and Temecula Presents.


TICKETS:
$20 Regular
$5 Students w/ID (must purchase at ticket office)


Click the "Buy Tickets" button to view upcoming Featured Performers.