CABARET AT THE MERC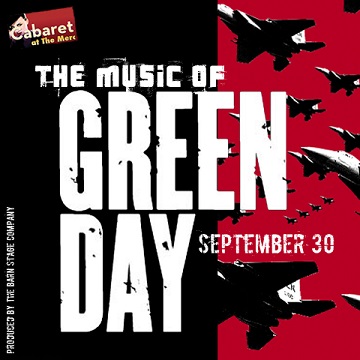 CABARET AT THE MERC
Produced by The Barn Stage Company, in association with Temecula Presents
CABARET AT THE MERC
brings the very best of Broadway to beautiful Old Town Temecula, on the last Sunday of each month!
September 30, 2018 PROGRAM:Showtime: 7:00PM (Doors open @ 6:30PM)CABARET AT THE MERC PRESENTS: When September Ends (The Music of Green Day)
Wake me up when September ends... The last Sunday of the month has brought us so many great memories at Cabaret at The Merc. On Sunday Night September 30th, join us for an evening of Green Day. One of the most popular bands of the 90's and 2000's, Green Day saw success on Broadway with their hit show American Idiot, featuring all the songs off of their 2004 album of the same name. Of course, they have so many more hits that we can't wait to perform. Don't miss this electrifying night that will have you rocking out and having the Time of Your Life.
TICKETS:
$30 Reserved Seating
$25 Students with ID (available in back row only)